Chef Jake Potashnick has cooked in kitchens all over the world. Now back in his hometown Chicago, he wants to source produce the "right" way – even if it is the hard way – for his own fine-dining restaurant Feld opening shortly.
Like most things in life, when deciding how to set up a supply chain for a restaurant there is the hard way and the easy way. The easy way, as almost anyone who has ever worked at a restaurant will know, is as simple as picking up a phone and calling a wholesale supplier. Do you need 40 kg of tomatoes in the dead of winter? No problem, they got you. Do you need a supply of filet mignon for your summer dinner menu in Miami? Ditto. They've got everything. Plus, they will drop it off the next morning in organised boxes, the produce nice and clean, all uniform in size and shape.
Then there is the hard way. The hard way involves setting up a network of farmers, fishermen, butchers, and speciality suppliers, all of whom do small-batch unique production, convince them to work with you and then coordinate their schedules with your restaurant's so that they can drop off their product. The produce in these cases will come in whatever box the farmer had lying around, often still caked in dirt, and good luck finding two turnips that match in size. The hard way will also be all around better, a more delicious product, supplied by a person with a unique story that will intrigue the guests.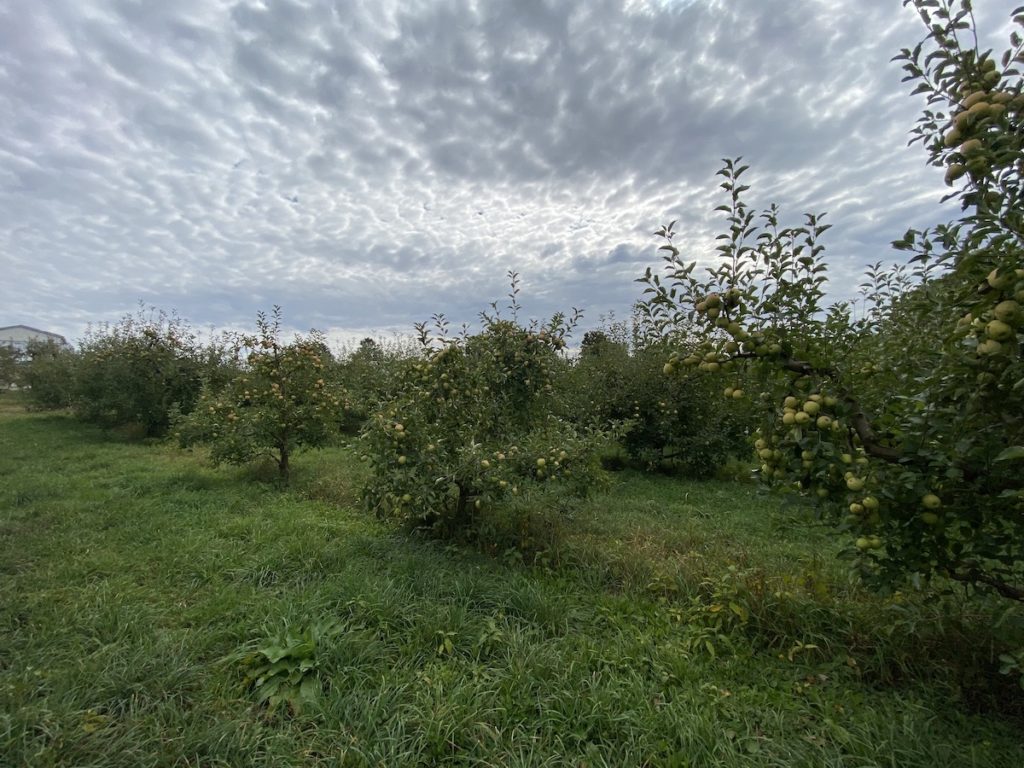 Let me be clear, whether there is a better and worse way, a harder and easier way, or even a right or wrong way is a matter of principle or perspective. Whether to select the hard or easy way, well that's up to each restauranteur and chef. The harsh truth is that, as the system stands, if everyone took the hard way then there would not be enough farmers and produce to go around. And if everyone took the easy way then there would be no interesting restaurants influenced by seasonality for diners to visit and explore the wealth of flavours to be found in seasonal, regional produce.
For Feld, my restaurant opening in Chicago later this year, I've chosen to go with the hard way. This means I've started meeting with every small organic farm within a two-hour radius of my location. I've asked those farmers for recommendations for other farmers. I've created more spreadsheets than I can count, tracking every different possible type of item (duck farmers, lamb, trout, wasabi, grains, etc). All that matters to me is that the product is coming from someone who is doing small batch production, who cares about creating the best possible product, and someone who wants to work together and not just be a supplier. There might not be many small farms left out there, but I want to support every one that I possibly can.
A note on the harsh truth that farm-to-table sourcing requires a niche community of practitioners rather than broad acceptance. Despite the number of lines written in the press extolling the virtues of buying and supporting locally-produced food and the clear climate-related advantages, the number of farmers entering the workforce worldwide is shrinking year upon year. Young farmers are a rare breed for a large number of reasons. Never before has it been so expensive to purchase or rent land, or as costly to acquire the equipment to farm on a large enough scale to make a profit. Add to that the issues with finding labour for a farm, previously unheard-of levels of unpredictable changes in weather patterns that affect growth and yield, the general public's hesitance to pay premium prices for fruits and vegetables, and the fact that farming is downright hard, the number of small, organic farms is dwindling. One of my favourite young farms, Avrom Farms helmed by a 28-year-old farmer, just eliminated their produce farming altogether for many of the reasons I've listed. They now focus only on raising fast-growing and affordable heritage livestock (pigs and chickens).
With small farmers in the U.S. facing challenges such as these, if every restaurant suddenly decided they would start sourcing exclusively from small organic farms, the demand would wipe out the supply of the remaining farms in mere minutes. Under the current system and without incentives, I think it's unlikely that enough new farmers, or a farm in every backyard as Alice Waters would gushingly dream of, would be found to meet the demand.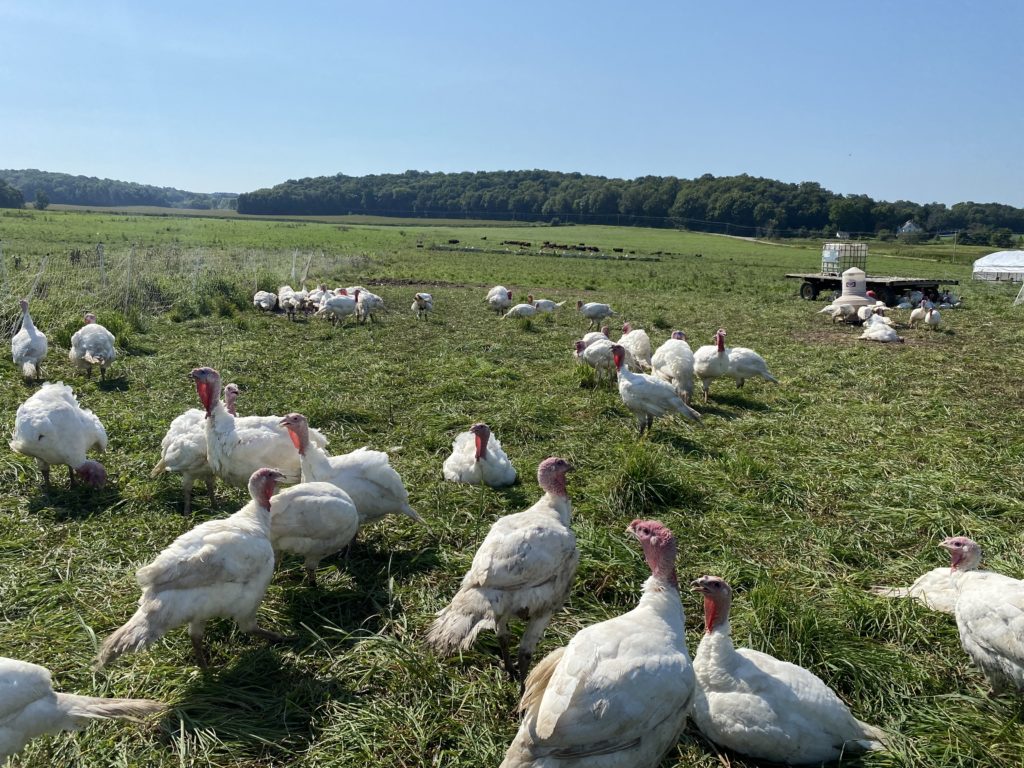 Why am I putting myself through the hassle of sourcing the hard way? Well, because it's the right way for me and what I'm trying to do. In the event that every restaurant sourced from small farms, it would wipe out the supply, but at the moment not enough of them are sourcing from small farms. Feld will be a pricey fine-dining restaurant. I think that I have the obligation to my customers to provide them with the best possible produce, picked at the peak of their season, by people whose lives are their farms. Plus, and most obviously, this is the more sustainable option. Nearly all my produce will be driven to the restaurant from farms around the city. Is the occasional plane required for the odd ingredient? Of course, I'm not perfect. But when you compare that to the wholesalers who bring in berries from Peru, or vegetables from Morocco, it's all a short distance.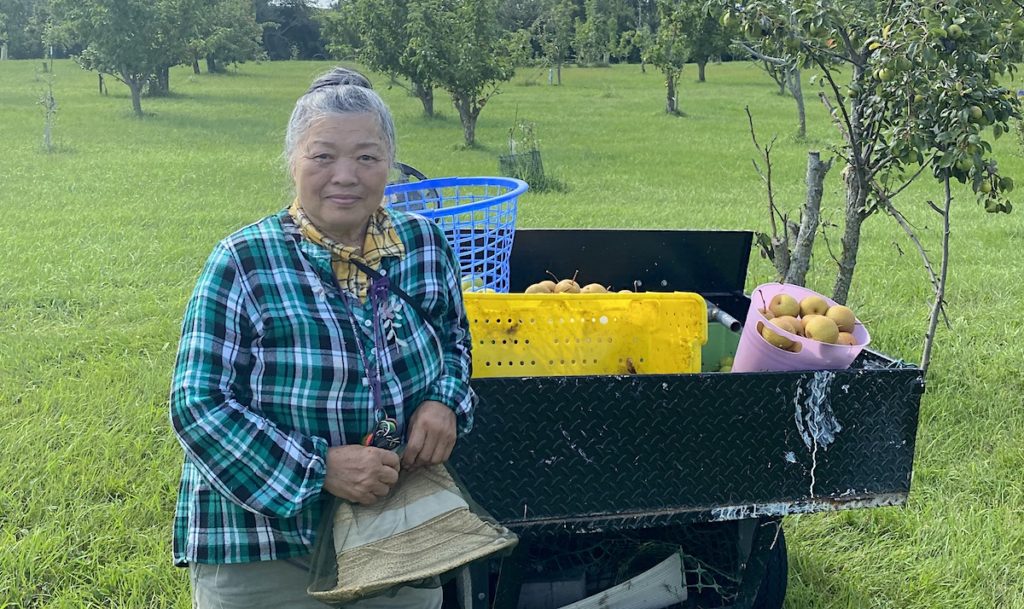 I love nothing more than tasting a tomato from Jerry at Froggy Meadow Farm, eating one of Oriana's Orchard's Korean pears mere hours after she picked them, or sharing with guests the magic that is a duck from Au Bon Canard. These producers are special, and their products shine as a result.
I believe that business owners and operators have an obligation to do what is best for their customers, not just what is cheapest or easiest. What that means is adapting the standard business model to fit the more difficult way of doing things (when the more difficult way is the better way). Working with small farmers means less produce (40 carrots a week instead of 400), which means having a smaller restaurant. Working around the seasonality of these farms means having a tasting menu that will change every day, not weekly or monthly. We have to adapt to our decisions. Feld is adapting to the limitations of my dedication to sourcing.
Two roads diverged in a wood… and I'm following the harder one.
Fingers crossed that it pays off.
Jake Potashnick is a chef and writer based in Chicago, Illinois. He is a graduate of the Cornell University School of Hotel Administration and the Culinary Institute of America. Since graduating in 2015, he has worked in the kitchens of some of the world's most renowned restaurants, in the United States, Sweden, France, Germany, Japan, and Thailand. Jake is currently in the process of opening his first restaurant Feld. His writing has been featured in Eighty Magazine, Taste and Place: The Design Hotels Book, and on his own Medium Blog.
Title image: beans growing in an open greenhouse at Oriana's Orchard © Jake Potashnick