Grace Gloria Denis is an investigative artist whose work converges agricultural research with interactive installation. The Common Table asks her about how she uses the meal as both a medium and a pedagogical tool incorporating edible material, sound, and image to propose a digestible approach to critical inquiry and to bring complex topics to the table.
The Common Table: You seem to be someone whose work spans disciplines and combines methods from them, tell us a little about your background and how you came to be working with food.
Grace Gloria Denis: I grew up in California, with parents of Belgian and Mexican descent. I did my bachelor's at the California Institute of the Arts and a master's in critical pedagogy and socially engaged practice in the TRANS master programme at Haute Ecole d'Art et Design (HEAD) in Switzerland. Between the two, I worked primarily teaching and developing various non-profit arts programmes, steering the curriculum towards the validation of sensorial practices such as listening and walking.
There was a ubiquitous sensitivity to cooking and cultivation in my childhood; my father is a chef and I spent many hours watching and listening to him cook, while my mother grew the majority of our own vegetables, with whom we would spend hours tending to the garden. Oscillating between their two houses and the two different emphasized relations to food, cultivating and cooking, inscribed an indelible impression upon my ways of relating to food. These influences catalysed my artistic practice to veer towards a critical yet convivial inquiry into food systems, commencing with my ongoing Aural Oral series in 2015.
I love that you say "listening to him cook" about your father's work. Even then it seems you had a sensitivity to the sensorial experiences associated with food that go beyond sight, taste and smell.
The Aural Oral project was largely inspired by the omnipresent soundtrack of my childhood with my father: boiling water, sizzling pans, and the enthralling chop of some verdant vegetable being prepared for dinner. From a young age, I began understanding cooking through an auditory approach, envisioning my father in the kitchen as an orchestral oeuvre, weaving together a polyphonic assemblage of ingredients. The notion of polyphony would reappear again at my mother's house and her non-conventional approaches to gardening, in which plants would intertwine and create all sorts of amalgamated formations – I particularly remember, for example, courgettes dangling from an apricot tree in our garden.
Let's talk about combining the sensorial arts with scientific and technical research, the "soft" and the "hard". Back in the early 1990s, Fiona Raby and Anthony Dunne ran a programme at the Royal College of Art in London called "Design Interactions". They were pioneering in the way they combined design, fine art and existing and emerging technologies in a contemporary social and ethically-led teaching format. Were you influenced at all by their work? Who were your teachers and role models?
Although I have not spent much time with their research, I do recognise their work for its capacity to galvanise a field in which science and technology are fused with art, design, and aesthetics. My teachers, quite literally speaking, who had a strong impact on my work were the visual artist and composer Scott Benzel at Cal Arts who kindled my nascent interest in the sonic realm, Marianne Guarino-Huet and Oliver Desvoignes (also known as the artistic collective microsillons) at HEAD who inspired me to experiment with the convergence of art and pedagogy, and the mentorship of the artist-researcher Mabe Bethonico during my masters, particularly studying her project World of Matter.
Last year I completed a post-graduate program with ETH Zurich's World Food System Center, in which we delved into the nuances and challenges of contemporary food systems, and was very inspired by the agroecology-focused work of Kenza Benabderrazik, with whom I have the opportunity to work with this fall on an event in the Greenhouse Art-Lab project she curates.
I'm also currently in another post-graduate programme called Inland Academy, which explores the intersection of art, territory, and agroecology and has hosted a series of inspiring lecturers including the anthropologist and critical theorist Elizabeth Povinelli and Nataša Petrešin-Bachelez. I have also found particular resonance with the work of other figures including Maria Thereza Alves, Vandana Shiva, Anna Tsing, TJ Demos, Silvia Federici and Isabelle Stengers.
Your own artistic practice intersects with neurogastronomy, the study of the perception of flavour and how it affects things like memory and judgment, which is a relatively new science and a very specific field of interest.
Neurogastronomy is an incredibly dynamic field that continues to fascinate and inform elements of my work. Its investigation into our perceptions of food through the examination of the molecular biology of olfactory receptors reveals how dynamic our interactions with food are on a biological level. I have been particularly fascinated by studies executed at Oxford that look at how the weight, size, and shapes of cutlery influence taste and flavour perceptions.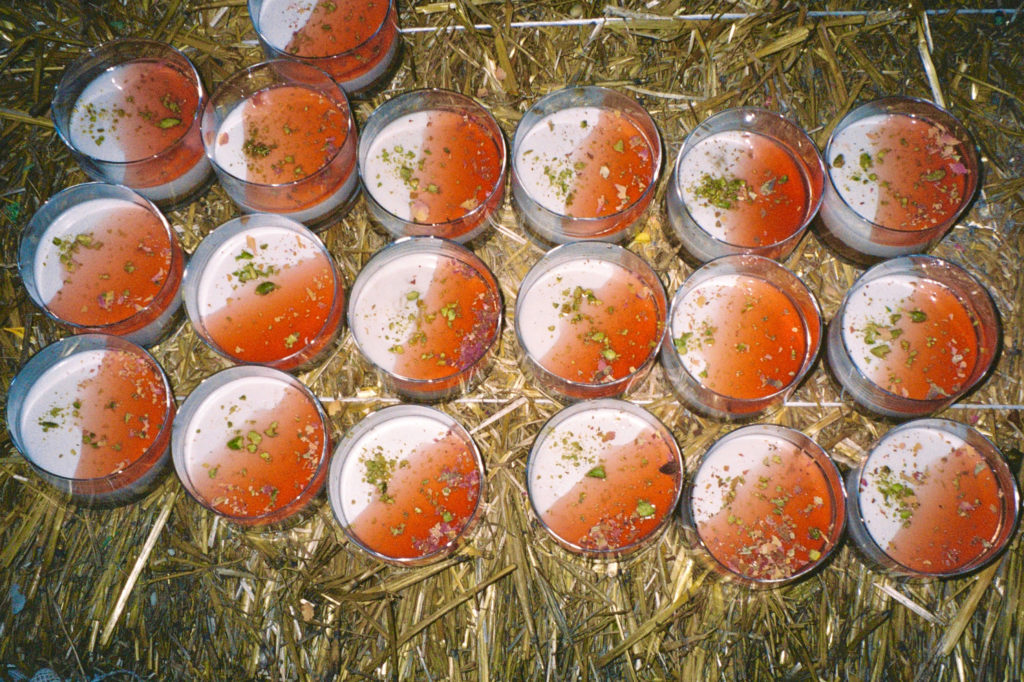 There are so many elements in the constellation of interactions with food that are highly influential, yet often haphazardly encountered, which is why I find this field of study so riveting. The field of neurogastronomy has a really potent relationship with cognition and memory, and I think this suggests a different lens with which to examine our relationship to food. It is also pertinent to acknowledge that consumption habits and flavour perceptions are highly affected by auditory inputs, which is where the correlation between neurogastronomy and my series Aural Oral transpires.
Can you talk about why and how you incorporated this knowledge and interest into your Aural Oral project?
Aural Oral is a series of site-specific studies and sensorial junctures in agricultural research, offering a sensorial reflection on processes of cultivation and consumption. The meal pairs an auditory archive of its ingredients with its ingestion, implementing various microphones to transmit a series of recordings of culinary and cultivation actions coupled with environmental sounds from the site of production. Each accompanying track sketches a sonic cartography of the dish, amplifying the micro-actions of both the farm and the kitchen, proposing resonant reflections of its cultivation and consumption to extend beyond the domain of the gustatory.
Aural Oral draws references from acoustemological research, as coined by the anthropologist and ethnomusicologist Stephen Feld, that valorises methodologies of "knowing-with and knowing-through the audible." This project nourishes traces of neurogastronomy in its exploration of the effect of listening to what we are consuming.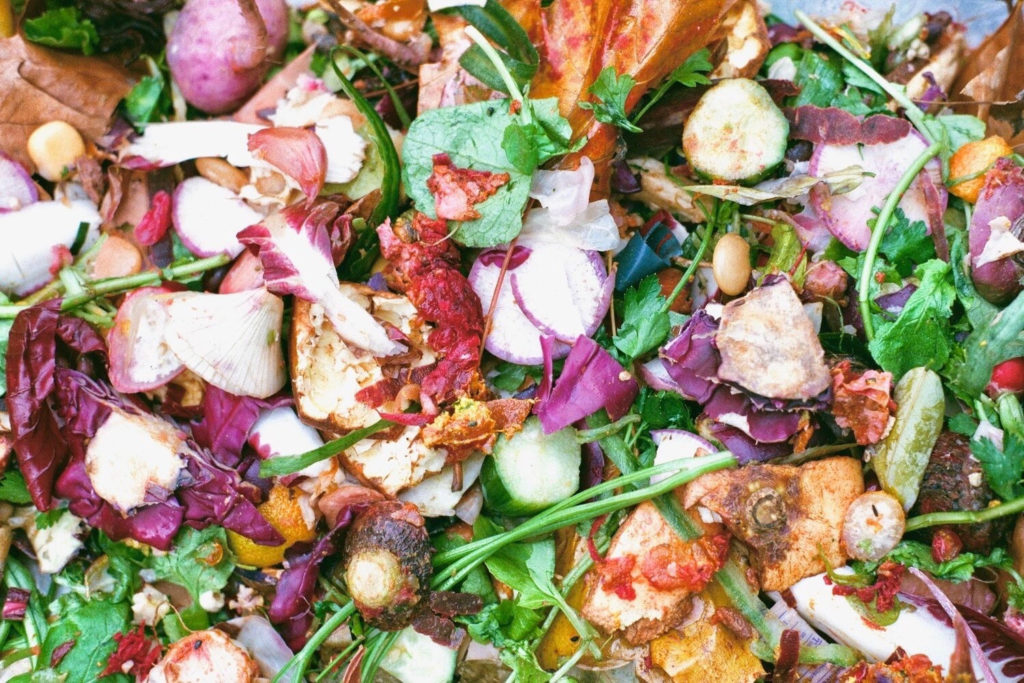 You have talked about "the meal as a medium and as a pedagogical tool" in reference to your work, is the combination of practice and pedagogy essential for you?
Definitely, there is an innate synergy between my practice and interest in pedagogy that is expressed in various forms and research methodologies. I gravitate toward the lineages developed by the sociologists Orlando Fals Borda and Yoland Wadsworth called participatory action research (PAR), which validates exchange and conversation as informative tools. Participatory action research distinguishes interaction as the primary tool for obtaining knowledge, allowing new questions to be perpetually generated by the pursuit of initial reflections and questions. What I find most compelling is that it is a form of research without end, deviating from more traditional hypothesis and conclusion formats, and renders a generative cycle of inquiry.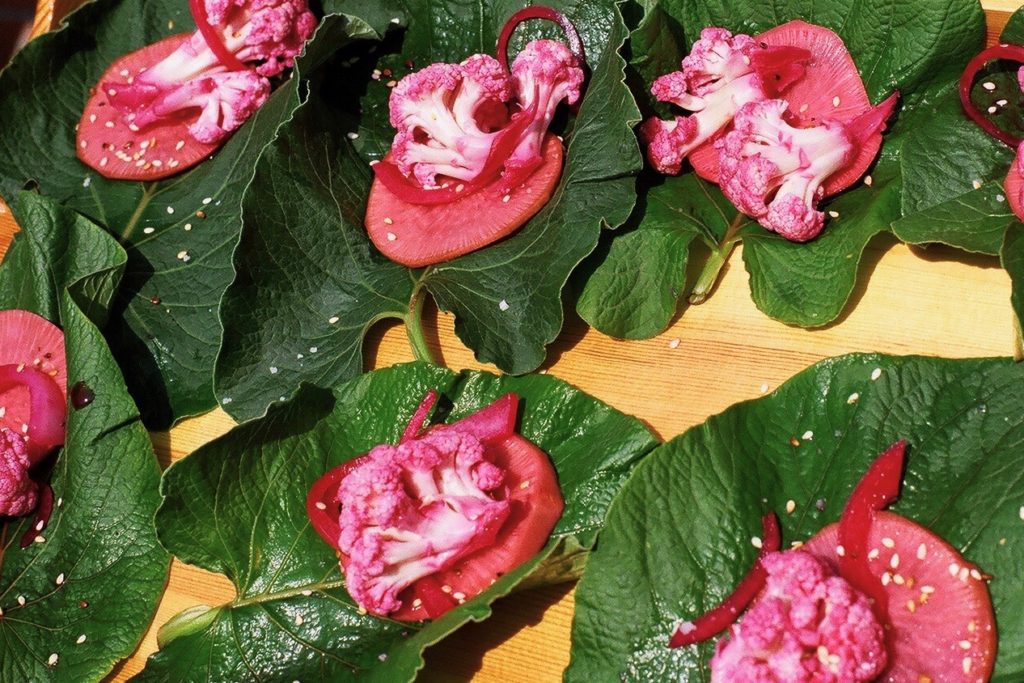 How does education inform your artistic practice and vice versa?
I oscillate between various formats, including sensorial and text-based, but would characterise all of my work as being tethered to some threads of pedagogical interest. In the series Aural Oral, l explore how the meal can sculpt a space for learning about consuming while partaking in the act itself, using listening as an immersive tool to fertilise understanding of peripheral ecologies and for germinating reciprocity.
My recent book In, From, and With: Exploring Collaborative Survival examines the notion of embodied pedagogies through a series of invitations to digest the concepts in the lexicon, whether it be through walking, fermenting, or another type of exercise. The book is a sort of experimental cookbook, including edible and non-edible recipes, that collates a series of terms selected by twenty-four contributors, ranging from botanists to artists to farmers and more. It romances the possibility of reading and doing as a means of metabolising, braiding together practice and pedagogy.
How do you see the role and responsibility of your own artistic practice in helping to instigate change and what kind of changes? In other words: Where do you want to go next?
The reflections I am most interested in fermenting are those that concern a reimagination of our relationship to food systems, including examinations of consumption and waste. I have been researching the etymology of waste and various related fields of study such as Josh Lepawsky and Max Liboiron's Discard Studies. There is a congruence in the etymology of both consume and waste. An uncanny parallel between the origins of both verbs highlights the presence of destruction in their genealogies. In previous research on the word 'consume', I traced back the origins of the word to the late fourteenth century, as in "to destroy by separating into parts which cannot be reunited, as by burning or eating". In the consideration of waste as a construct of consumption, I wonder how can we imagine alternative modalities relating to our consumption, as well as account for the waste generated by it.
I am excited to be working on a few projects here in Mexico City, where I am based. One, in particular, is researching the sidestreams of mezcal production and the reconsideration of its uses. I am interested in the nexus between waste as excess and waste as a resource, and subsequently how to explore this space. The valorisation of sidestreams, excess materials from the processing of raw material in the agri-food sector, through new forms and alternative applications of biomass is something I am keen to continue immersing into further.
Later this month, I am working on a series of events with Foodculture Days in Switzerland as a part of a programme they have curated called Practicing the Commons, which explores the notion of commons and community through questioning our relationship to naturally available resources and the propensity to collectively organize. I'm looking forward to working with this inspiring group to collectively weave a constellation of perspectives and practices on the commons.

All images, including title image © and courtesy Grace Gloria Denis.