When you taste foods whose production is defined strongly by the landscape and have been refined over centuries, if not millennia, then you are tasting a place, but you are also tasting through time, through history. Istanbul-born Gamze Ineceli is a culinary and cultural curator and an ambassador for food traditions in Anatolia. She joins Sophie Lovell at The Common Table to talk about tasting living traditions through the culturally and geographically-defined diversity of Anatolian cheesemaking.
Sophie Lovell: At Cheese Berlin in 2022, you gave a talk introducing a selection of Anatolian wines and cheeses. You said at the time that there are seven different parts of Anatolia, and what they have in common is to make the most of everything. Could you perhaps elaborate?
Gamze Ineceli: As you know, the country of Türkiye links together the continents of Europe and Asia. The Asian part of this land is referred to as Anatolia, which is made up of seven regions with very different landscapes and climates; like seven very different siblings completing each other. From day to day, year to year, generation after generation, they unite in a singular purpose: to nurture life and make the most out of what's available to them, to sustain and continue.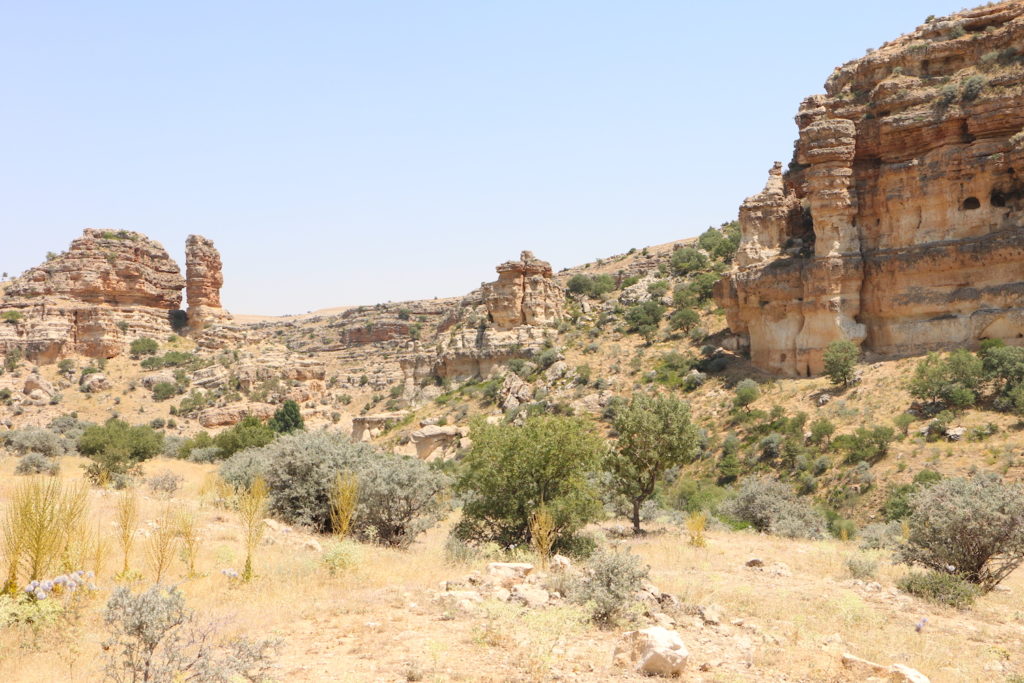 These regions are also part of what is known as "the cradle of civilisation". It is a very ancient region that has had a series of civilisations going through it.
The Southeastern region of Anatolia is part of Mesopotamia, from where it stretches into Syria, Iraq, etc. This area forms a significant part of the Fertile Crescent, the cradle of civilisation, where wheat was first cultivated, for example – along with so many other inventions. And yes, countless civilisations passed through it indeed: Sumerians, Assyrians, Babylonians, Arameans, Greeks, Romans… the list goes on and all have left their traces.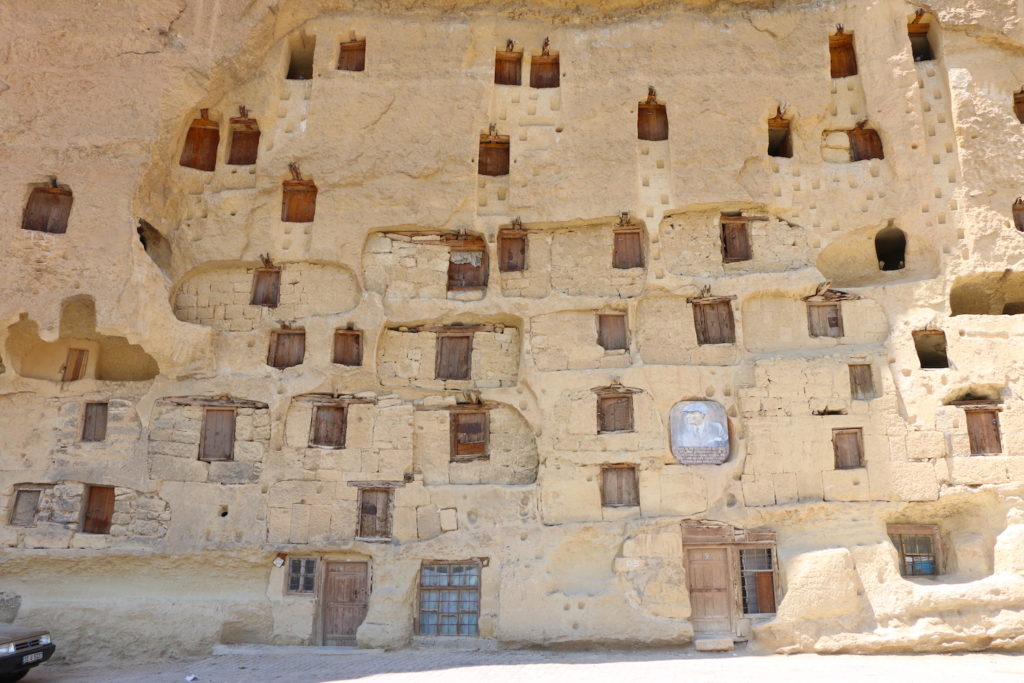 During your talk, you showed many different kinds of cheeses, some of them ripened in animal skins and caves, cheeses from what you called "settled nomads".
I'll start with what I mean by "settled nomads". As we said, the land of Anatolia had already been home to countless glorious civilisations. By the 11th century, nomadic Turkic tribes from Central Asia migrated into the region, bringing with them the art of their nomadic ways. These were people with a long tradition of continuous movement. During their migration, they discovered ingenious ways of sustaining themselves such as hunting, using the animal skin multi-functionally, milking in springtime, turning the milk into cheese, stuffing it in the skin and ageing it on horseback as they moved. Traces of these traditions have survived to this date. They might no longer be on the go and are now "settled" but their way of doing things very much reflects their roots.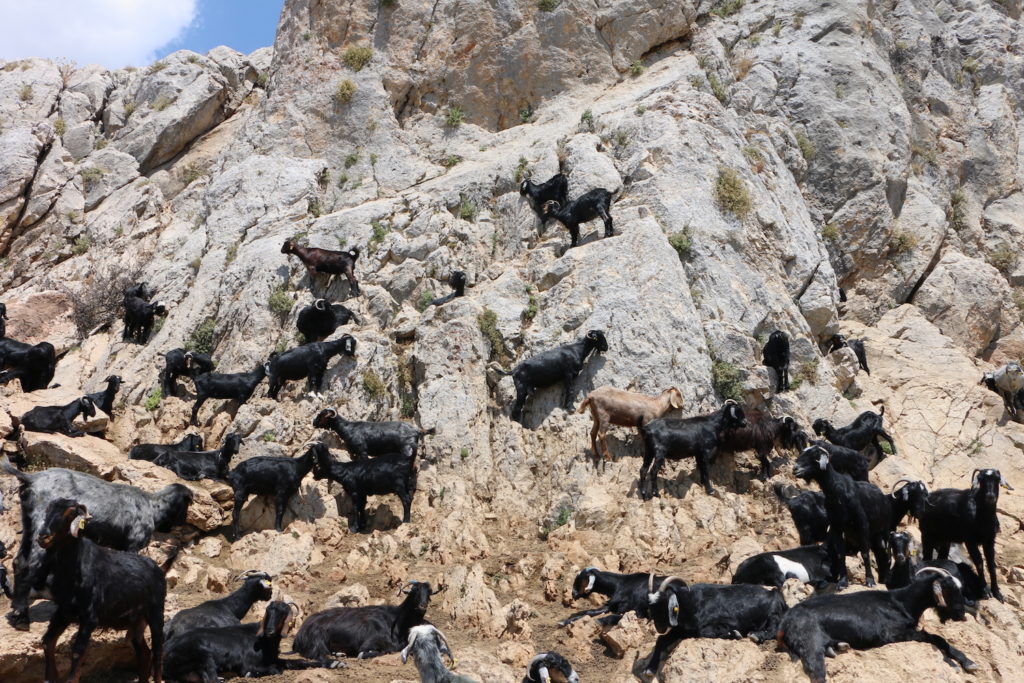 Could you tell us about one or two of them as examples?
Two fascinating examples are Erzincan tulum cheese from Eastern Anatolia and Divle Obruk, a tulum cheese from Central Anatolia. Both are produced by peoples of Nomadic origins, now living settled lives in comfortable flats and sending their children to school. Yet with each spring, ancestry, tradition and duty call upon them to collect their herds and head to the high Anatolian plateaus to make their cheeses. In Erzincan, the cheese is made on the plateaus and then transported to facilities where it is stuffed into different-sized goat skin pouches and stored in cooling rooms until ready for consumption. Whereas in Divle, the skins are taken to an ancient cave for maturing for approximately six months.
What exactly is tulum cheese?
In Turkish, tulum means 'overalls' or something you stuff things in. With respect to cheese, this can be a sturdy cloth sack, intestines or animal skins, all referred to as "tulum". The methods of making tulum cheeses are quite similar, what differentiates them is the distinction of geography and how they are stored and aged using the resources within that particular geography.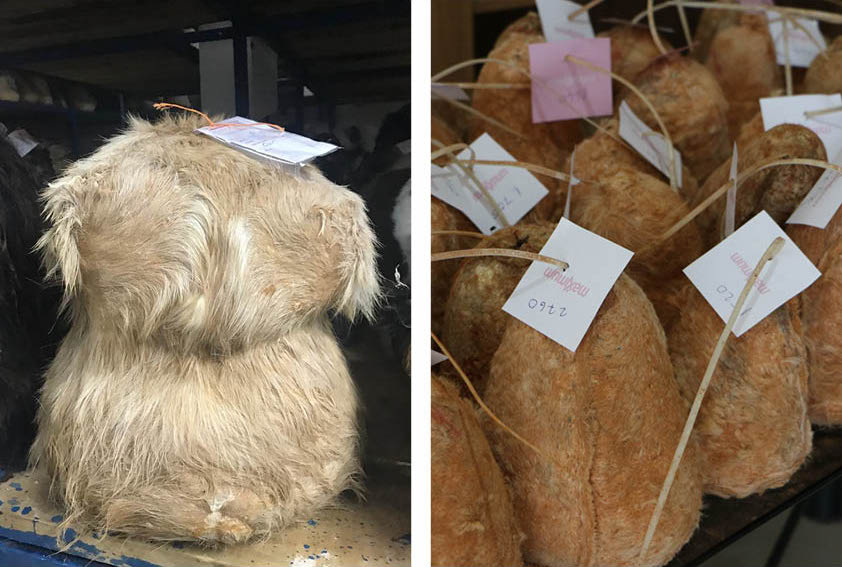 What interests me is that, despite political and civilisation changes over time, some things have not changed. Some of these cheeses have clearly been made like this for centuries, if not millennia.
Very true! Tradition and change co-exist hand in hand. Some Anatolians have managed to keep the crucial parts of their traditions while carefully integrating modern techniques without losing the heart, the essence, like the examples of Erzincan and Divle. It's a refined collaboration between tradition and convenience, one could say.
Yet, there are others who still produce in exactly the same ancient ways. Mostly, for their own consumption. They will slaughter an animal, but only for an important occasion like a wedding feast or Bayram. When an animal is killed, respecting and celebrating its life by making good use of every part of it, including the preservation of its skin for further usage is crucial. The skin is rubbed with salt, washed and dried in the sun before repeating the same procedure once again. When it is time for cheesemaking, they will stuff the cheese into the animal skin, sew it up and leave it to mature in a way that's the most convenient for them.
Take Bastırık cheese for example, I have met women who wrap their cheeses in all the family's blankets, sweaters and winter clothing during each day of the ageing process. Every night, this big bundle is unwrapped so the cheese can catch the cool night air and then, very early in the morning, before sunrise, it is rewrapped again to keep it cool during the summer day.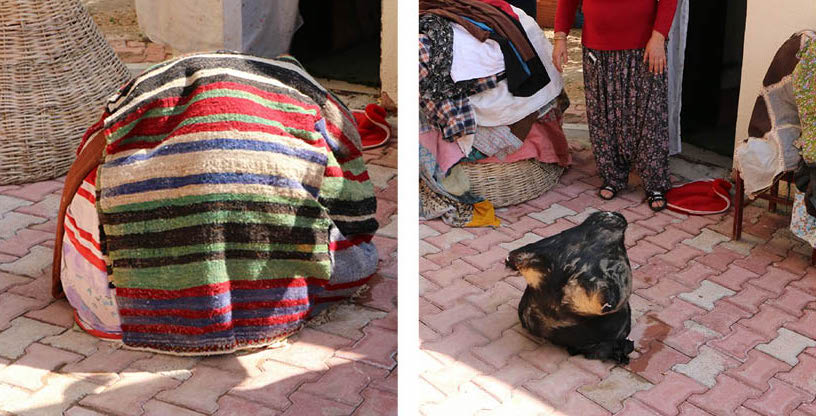 I love the idea of sharing your clothing with your food.
Brilliant isn't it? Yes, it's part of a lifestyle that's about making everything around you multi-functional. Since those blankets aren't being used in the summer, you might as well put them to good use for maturing cheese. Most importantly, let's not forget, the people making these cheeses are all about practicality. Using the resources around them to make it work is in their genes.
So it's all about pragmatism – using whatever's there?
Completely! Making the most of what one has. That's also why it's not at all easy to apply precise rules and regulations to these cheese varieties such as 100 per cent goat's milk or 100 per cent sheep's milk when the sheep and goats are always milked together. It's very important to look at techniques and methods of cheesemaking in correlation with their environment and culture.
Am I correct in assuming that if sheep tend to be born in the spring, then cheese–making is mainly an early summer activity?
Generally yes. The time of cheesemaking in Anatolia is based on the region, landscape and climatic factors. Depending on the area, it starts around late March and goes well into mid to late July.
So that means that in the regions where there are caves, it makes sense to just use them as a natural fridge during the hot summer months.
Absolutely, there you go! The steady coolness is ideal. Caves have been used for food storage for centuries. Not only for cheese but fruits, vegetables, etc. etc.
And then presumably otherwise, you would make fresh cheeses to eat quickly?
Or bury them underneath the earth in terracotta vessels, like they also do. The human mind is remarkably creative when it comes to ensuring the preservation of nourishment. But on the subject of fresh cheeses, we consume much more yoghurt. Turks are obsessed with yoghurt, myself included. It is strong, creamy and thick with beautiful acidity. One could even compare it to fresh cheese. I might be biased since this is where my taste buds developed, but I think we have the best yoghurt in the world. However, for the record, we also have Çökelek, a type of coagulated fresh cheese that is mostly used in flatbreads or böreks.
I'm asking because the issue of preserving cheese once you have made it – especially in a hot climate – must be key.
Yes, of course, creativity in finding methods of preservation is the absolute key. Türkiye can also be quite cold in certain regions. Sometimes villages are cut off by snow for months at a time. In Kars, a province in the northeastern part, it can get as cold as minus 20 degrees C. Whereas, down at the southern tip, near the Mediterranean, the summer temperatures can easily reach 40–42 degrees C. So we are talking about a country with extreme diversity in temperatures. This in turn dictates the making and preservation of cheeses.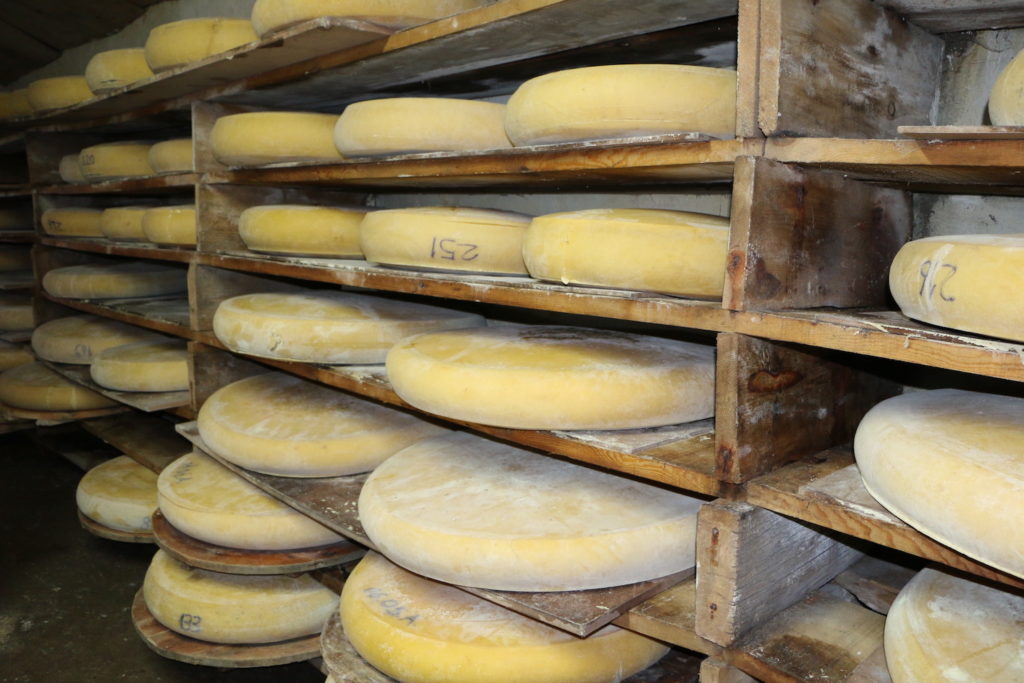 So you actually need to keep the cheese warmer in Kars and its vicinity?
Well, you will need humidity. So they have built special storage houses for maturing their cheeses. Kars produces cows' milk cheeses, by the way. Their Zavot breed of cattle are fed with the endemic plants of the area. The dairies are situated approximately 1,500 metres above sea level. I'm continuously fascinated with the human mind and instinct to create the most efficient way to make and preserve food in their surroundings.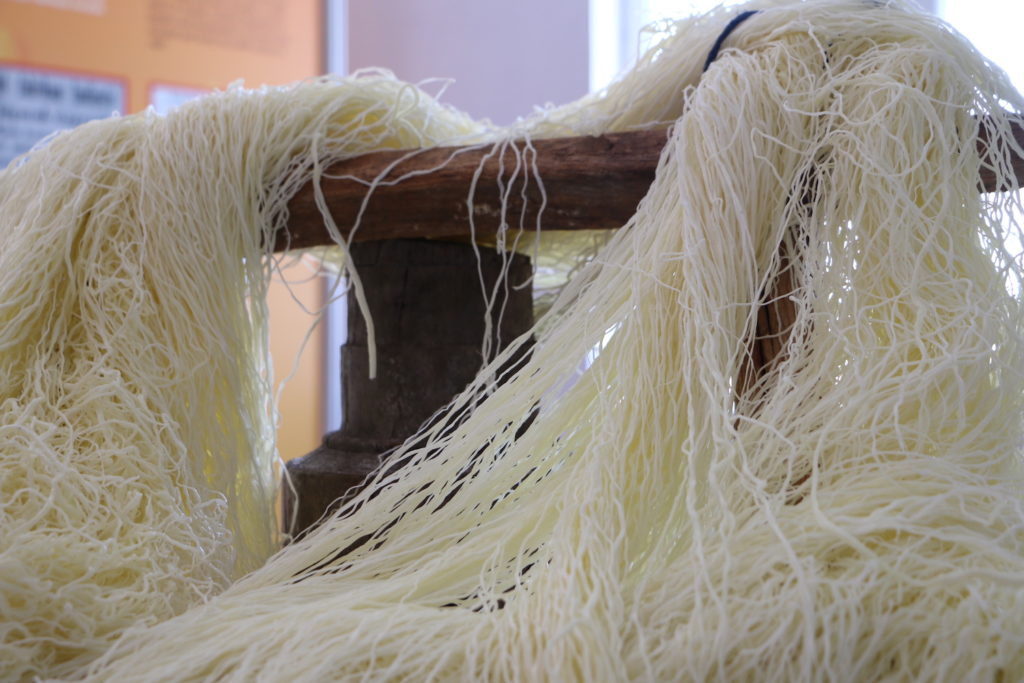 How old do you think some of these cheese-making traditions are? The Divle Obruk Tulum cheese ripened in goat/sheep skins and aged in caves, for example.
This unique Divle Obruk Tulum cheese (Divle is the name of the village and Obruk means "cave" in Turkish), according to official references, goes back at least 700 years but I'm sure it goes back way beyond that. In the case of this particular cave, one should also look into nomadic migrations and transhumancing. It is located in Central Anatolia, at the gateway from the Taurus Mountains down to the Mediterranean Sea which is one of the most important routes for transhumancing nomadic tribes. For centuries, they have continued to practice transhumancing in the same cycle through seasons. It makes perfect sense for them to leave the cheese in the cave for maturing as they continue their cycle and then, collect it upon their return. You know, I had the remarkable luck and experience of joining them on one of their journeys.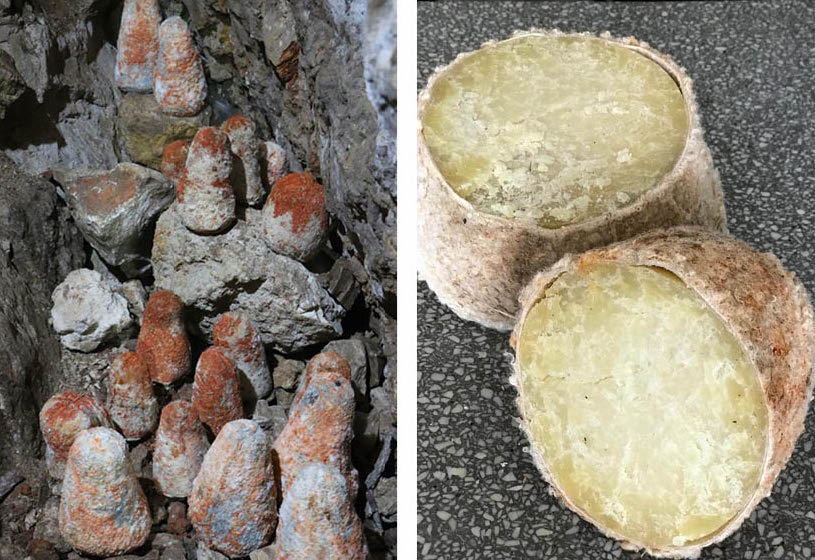 Whereabouts was this?
It was together with the Sarıkeçililer (Yellow Goats) clan on their journey from the Taurus Mountains down to the Mediterranean, which is their regular route. Summers are spent in Central Anatolia amongst the high peaks of the Taurus Mountains and with the arrival of autumn they begin their descent towards the coastal plains of the Mediterranean region to spend the winter. They are truly extraordinary people and it is a gift to observe their relationship with nature; how they live and thrive under such difficult conditions.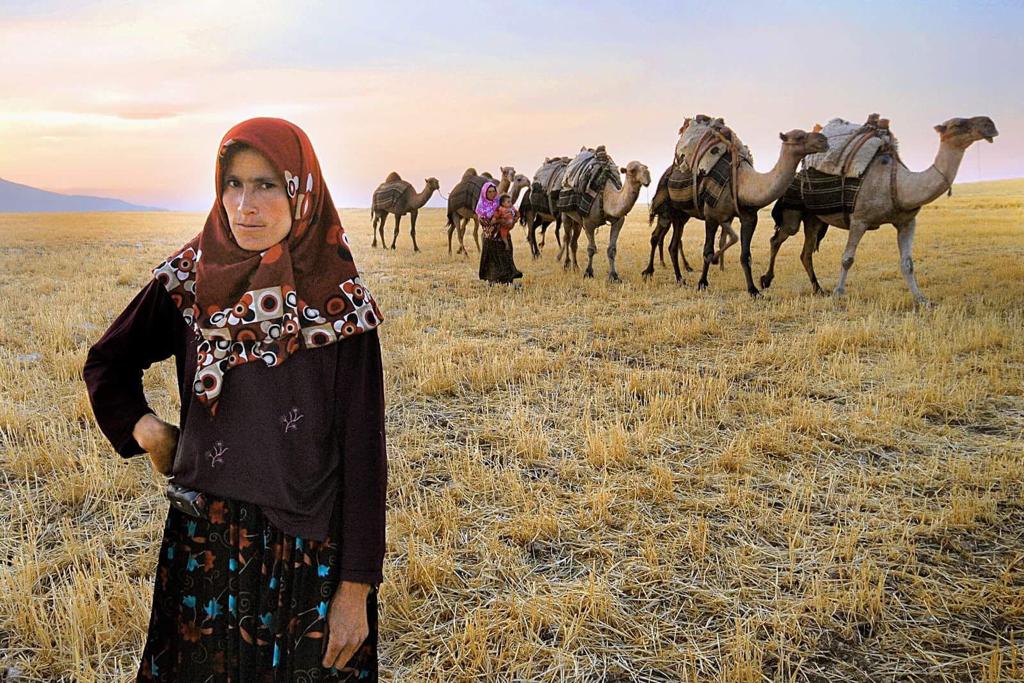 How far is that journey?
Over four hundred kilometres each way. Imagine repeating that year after year. I have to admit that I barely made it to a hundred kilometres before I had to depart. It was, in all respects, one of the more difficult yet most rewarding experiences of my life.
Do they walk or ride?
They walk with their animals. They have their sheep, goats, horses and camels. The very old and very young sometimes ride. The camels transport their tents, food and other objects. The tents are made from the skins of their goats. During summer they keep you cool and during winter, they keep you warm. Their animals mean everything to them, like their children they are the core of their existence. The whole point of transhumancing is the proper grazing and care of the animals. The journey takes a few months to reach the final point. It's a huge undertaking! But you asked about the cave and the cheese, sorry if I am digressing.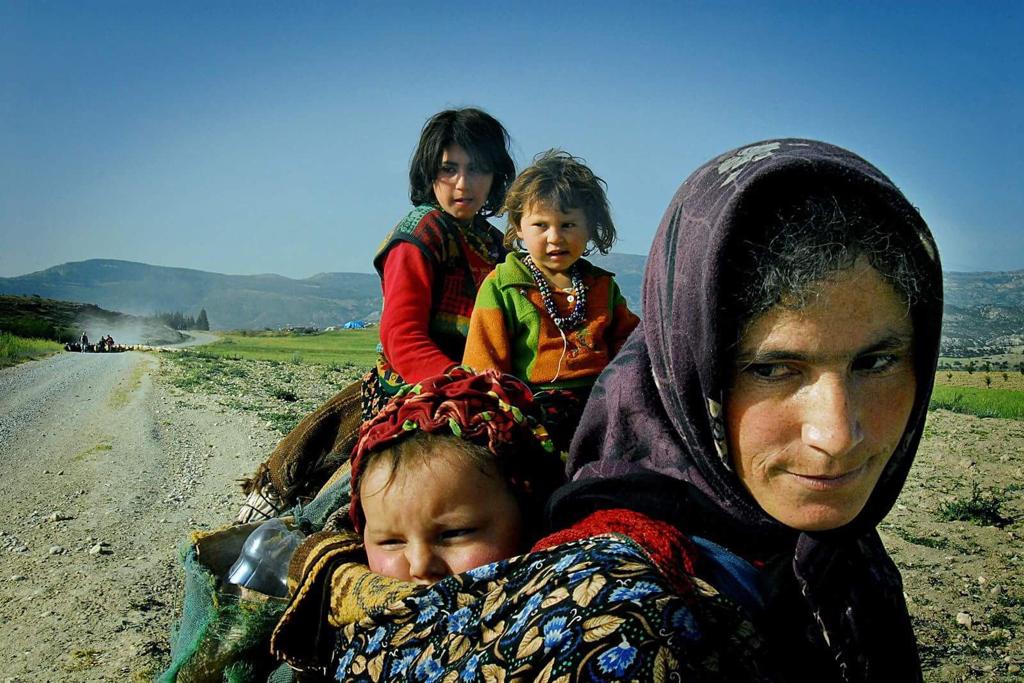 No, not at all. It's just as important to hear about the lifestyles and practices of the people who make the cheese and why it is like that. It's all part of the same story.
Exactly right! I feel very strongly that that's how we must look and understand. These people are the safe-keepers of accumulated knowledge. It's their lives and how they live them that give these cheeses their identity.
In that vein then, who are the people who are making these cheeses? Is it mainly men or women? Is it the whole family?
The entire family contributes in different stages, but honestly, it's the women who are the pillars. The men are the first to admit that fact. Let me give you a run-through of how it works in Erzincan since I was able to observe the process from A to Z. The families who make this cheese live in the city of Erzincan because their children go to school there. In the spring, the men start walking towards the nearby Munzur mountains together with their animals, which have overwintered in nearby farms. It takes them about a month to reach their destination and set up tents at the peaks of Munzur, which pretty much coincides with the school summer break.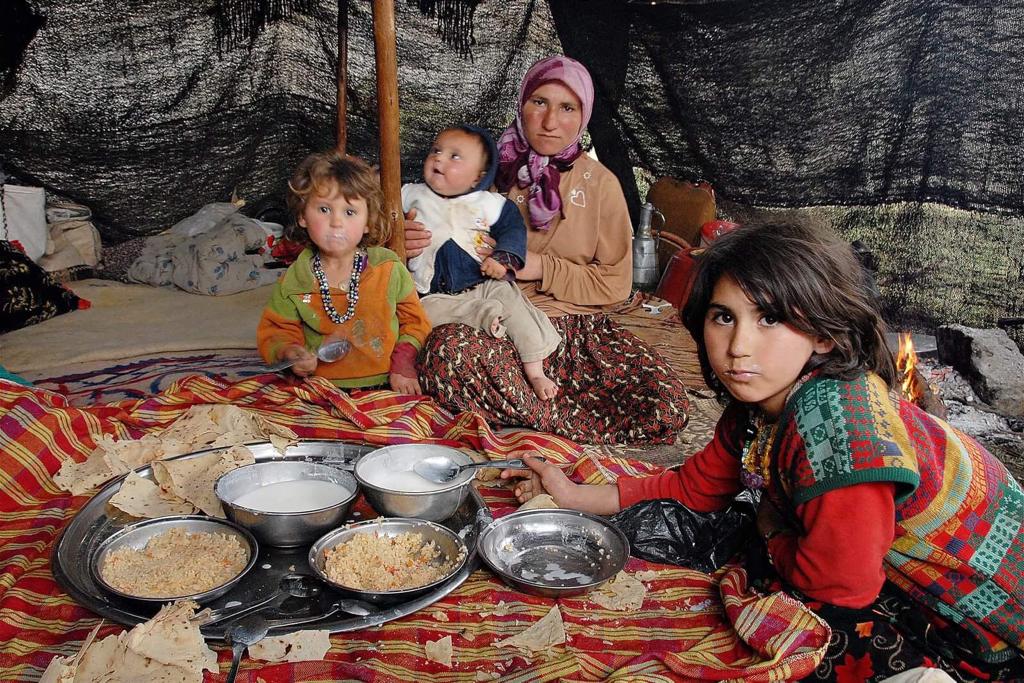 Once the schools close, the women and children can come up and join them to spend the summer up in the mountains. Children, grandmothers, grandfathers, cousins, aunts and uncles all stay together in a single encampment of a few tents. If you go ten kilometres further you will find another family with their tents and so on. All of them are making this Erzincan cheese throughout the summer. That is what I mean when I talk about "nomadic by origin but settled now". It is a compromise between the two lifestyles.
So the whole family work together to make the cheese?
The men, together with their Kangal guard dogs, usually take the flocks of sheep and goats higher up the mountains to graze, where it is cooler. Twice a day they come back down with the flocks for milking. It is the women who milk and who make the cheese. When the cheeses are ready, the men from each family take their cloth-bagged cheeses from their encampment via donkey or horse to cheese dealers at a communal trading post where the cheeses are weighed and layered in salt on top of each other to press out the liquid. After about three weeks, the cheese dealer comes again and takes the cheeses to a modernised facility in Erzincan where they are pressed by machines into different-sized goatskin pouches and ripened in cool air depots.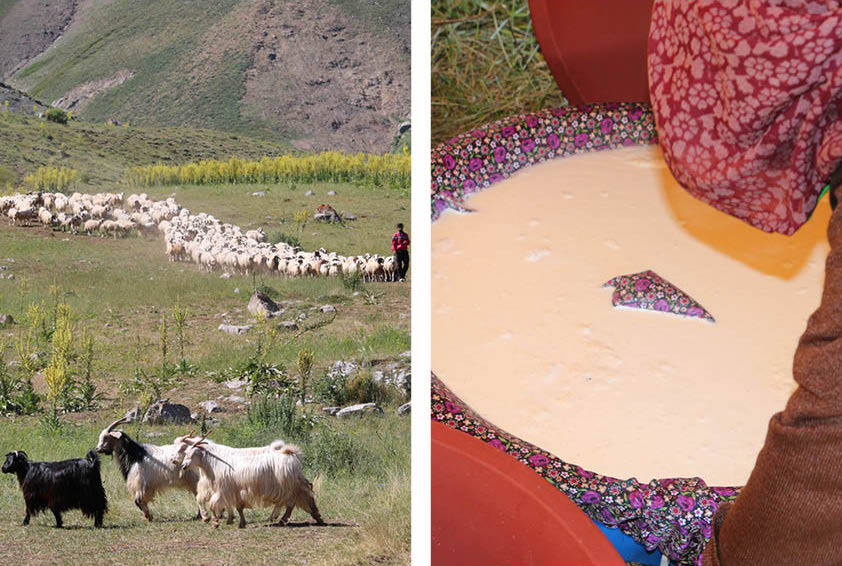 One of the things you said before when talking about some of these cheese-making techniques and cheese types was: "This is the beginning of food." What are your thoughts on preserving practices like this and supporting the existence of these cheeses? In a way these makers are already doing it for themselves by adapting their traditions to more modern lifestyles as you mentioned, aren't they?
Yes, absolutely! In comparison to twenty years ago, people have become much more aware of the importance of preserving these practices. Erzincan cheese-making is an exemplary model because the families are able to make it work and have created a durable system that can be passed down through their children.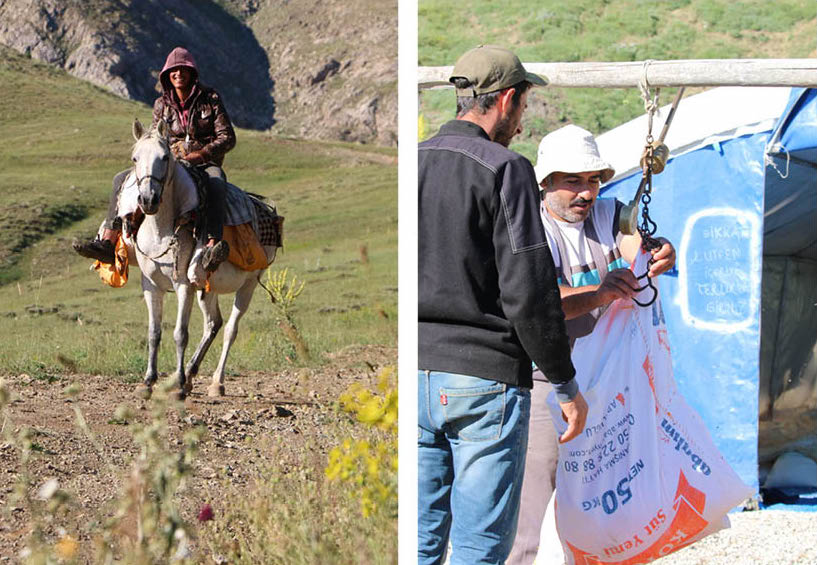 We must also underline the fact that if people are making a good living, they will tend to preserve those practices. But if there is no economic feasibility, then it becomes almost impossible to endure, especially for younger generations, who are all influenced by the ways of the modernised world. Their grandparents endured, as did their parents but there is no way many of the young people today are prepared or willing to live the same life. It has to be worth it for them! The romance of continuing tradition is just not enough.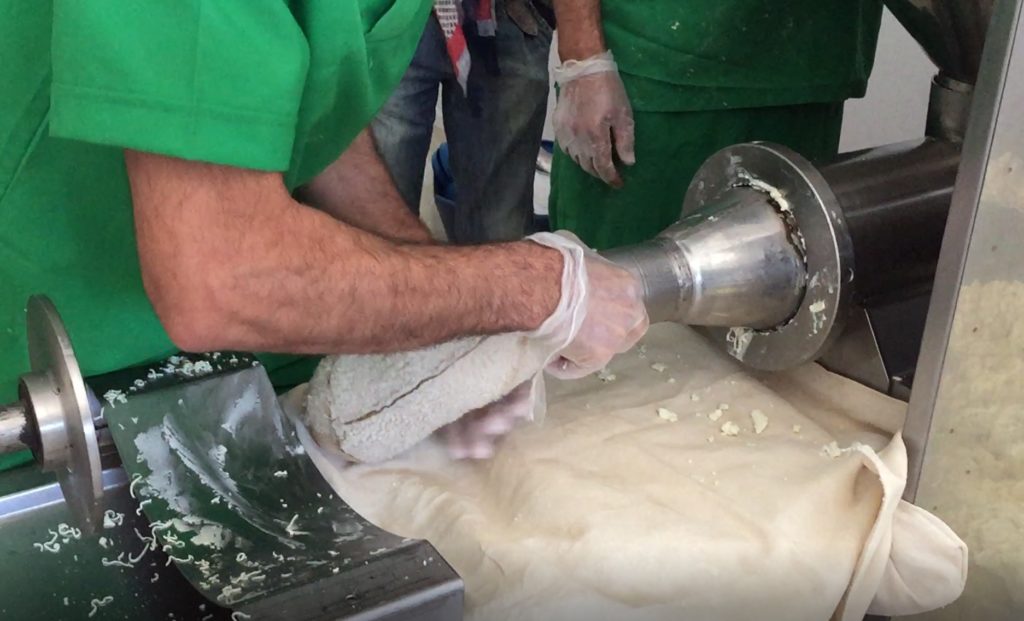 So, maybe, if these traditions are to be saved it is through adaptation – that very human quality of being so inventive and good at seizing opportunities in order to find ways to thrive.
Always. It's in our nature to adapt, invent, seize opportunities and thrive. I have no doubts that future generations will find their own ways to do so as well. But while doing all this we mustn't overlook the right balances. Turkish-Anatolian food traditions are in as much danger as any other country's in this respect. We all have our responsibilities with respect to climate change, nature and communities. We must adapt with thought and awareness to what's around us.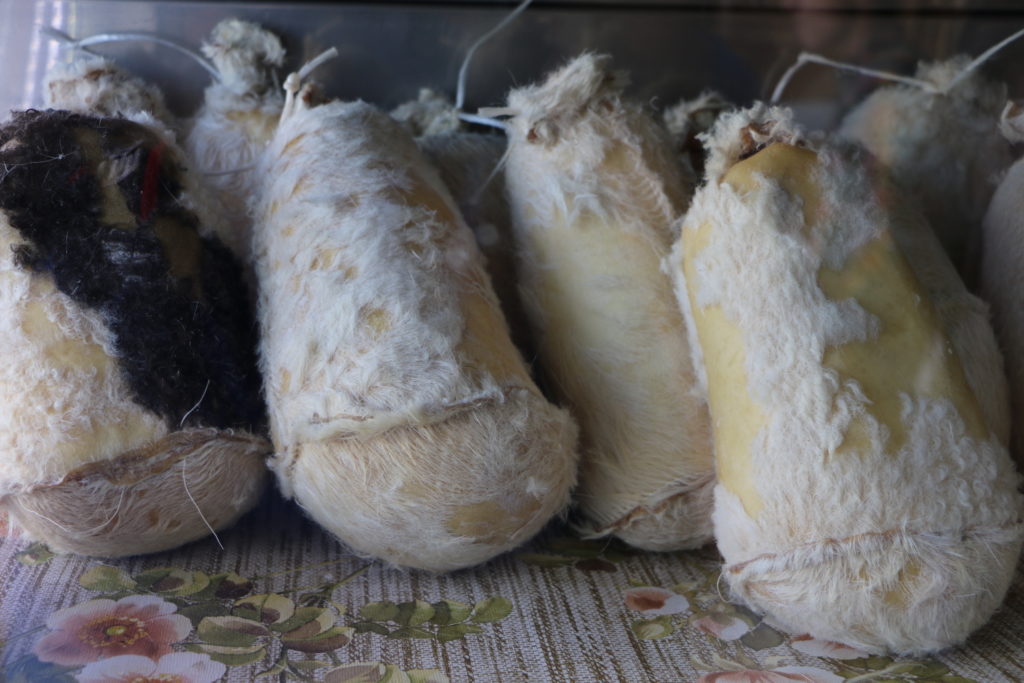 Gamze Ineceli was born in Istanbul and raised in Istanbul, New York City and Paris. In her early life, she studied performing arts and worked for international dance/theatre companies in Europe and the US focusing on interdisciplinary-cultural communication. This cross-cultural education and point of view continue to guide her work to build bridges into Turkey's multi-dimensional dynamic food culture. Currently, she is an Istanbul-based food culture researcher specialising in Anatolian food studies. As an ex-restaurateur, consultant and food writer, she curates international food projects and symposiums around the globe.
Gamze is a member of the Sicilian-based Cook the Farm project, as well as the founder of its first affiliation: Cook the Farm-Türkiye. She is also a trustee and member of the executive committee for the Oxford Symposium on Food and Cookery. As the co-author of the Popular Turkish restaurant guide The Pearl Gastronomy Guide, she is closely involved in recording the development and evolvement of Turkish gastronomy. She continues her work as the project director for the food-related documentaries of Nnaco Productions, and has written and narrated the upcoming documentary series Anatolian Food Roots due to be aired in 2024.
Title image: trailer excerpt for "Anatolian Food Roots" with Gamze Ineceli, by Nnaco Productions; due for release in 2023.