"Change the conversation, expand the table, improve the plate." The legendary Oxford Symposium on Food & Cookery turns 40 and it will be a (virtual) feast.
Forty years ago this year, a small, assorted collection of cookery book writers and academics held a symposium together at England's Oxford University with a revolutionary aim: to bring the subject of food into the academe. The rest is food history, innovation, and exchange – along with lots and lots of good food.
From July 9–11 2021 (and online through to August 1), The Oxford Symposium on Food & Cookery will be holding its 40th symposium. The theme is "Food & Imagination" and the keynote speakers are Canadian author Margaret Atwood, culinary historian Eric C. Rath and environmental activist Rob Hopkins.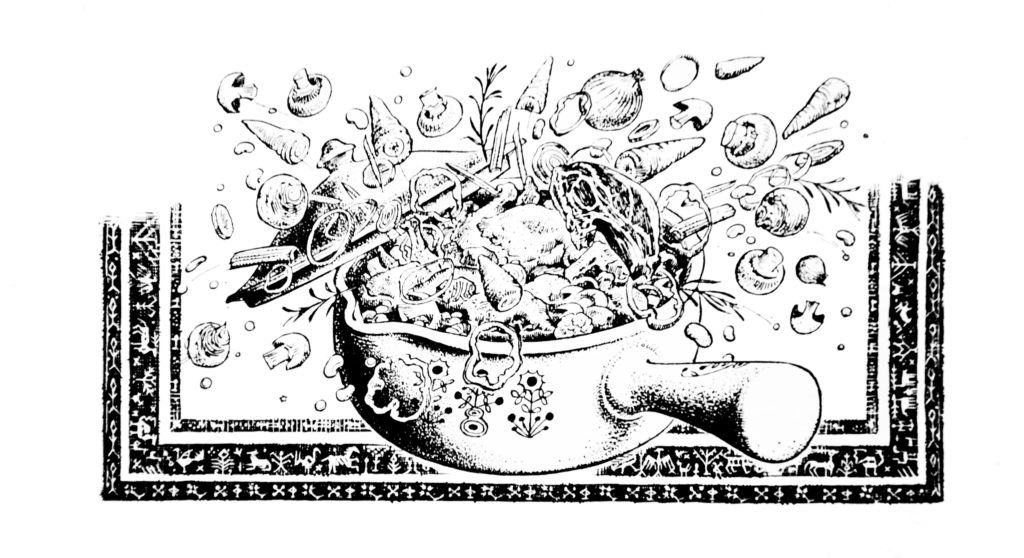 Thanks to the current pandemic, the Symposium will not be held at its usual physical location, St. Catherine's College, Oxford, so the accompanying feasting and table talk in the Great Hall will be missing – but online instead. Nevertheless, there will be virtual feasts and the guest chefs this year are absolute legends: Skye Gyngell (Petersham Nurseries Café, Spring, London), Junya Yamasaki (Koya, London) and Virgilio Martinéz (Central, Peru).
Holding the Symposium virtually may not be an advantage to the taste buds but it does mean that many more people from all over the world can theoretically take part rather than the usual 250-odd participants from dozens of countries who attend in person each year. The 2020 symposium was also online and it attracted over 500 participants from 50 countries. In fact, it was so successful that the organisers have decided to keep the virtual arm of the event for future iterations. Yes, digital videotelephony has even reached Oxford.
The Oxford Symposium on Food & Cookery goes back to 1979 when two Oxford scholars, food historian Alan Davidson and social historian Theodore Zeldin, started a small seminar series to bring the topic of food into the realm of accepted and respected academic study. The first two seminars considered the themes of cookery books and "Food and Cookery: the Impact of Sciences in the Kitchen". Among the first 21 attendees were food writers Elizabeth David, Jill Norman, Jane Grigson, Richard Olney, Paul Levy, Claudia Roden (now the current Symposium President) and Sri and Roger Owen as well as the physicist and hobby cook Nicholas Kurti. The success of the seminars led the founders to expand the seminars into full, regular symposia in 1981.
The Symposium is a registered charity, which means non-profit and lots of volunteers to keep it going. Tickets to the symposium cost 80 GBP (half price for students). It exists to "celebrate, explore, and share leading food research from around the world in a collaborative, collegial, and inclusive environment" and comprises "an evolving community of writers, academics, chefs, scientists, producers, and passionate amateurs whose members bring a diverse host of experiences and perspectives to the study of food and cookery". The organisers' goal is to "change the conversation around food, expand the table and improve the plate", through debate and the annual publication of their symposium proceedings.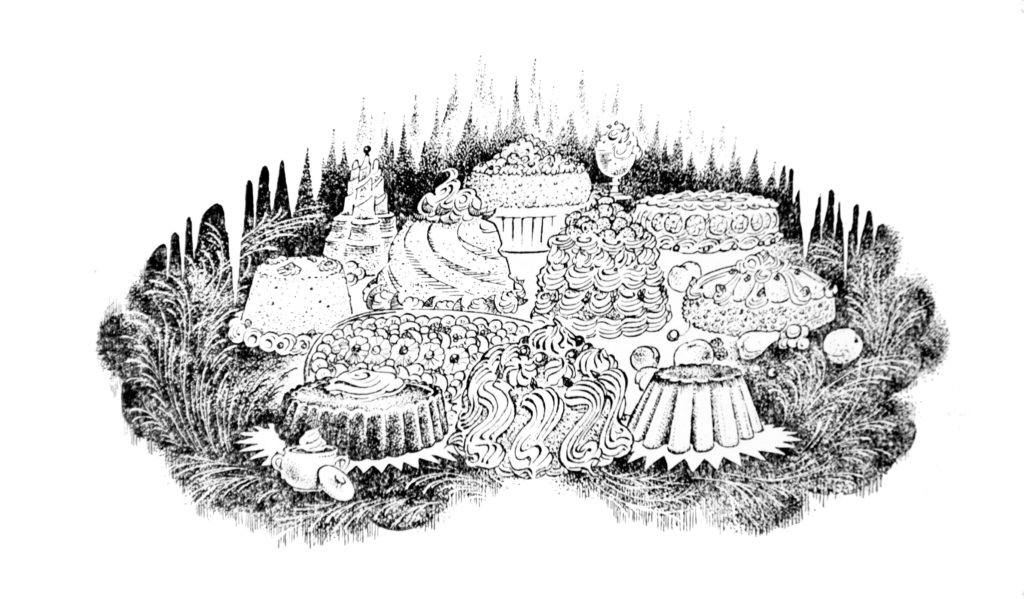 Each year, about 50 papers are chosen to be presented by their authors from an open submission call to address a particular topic – this year the theme is Food & Imagination – and after the conference, these papers are available freely online. The Symposium archive is an absolute treasure trove for enthusiasts, academics and students of cookery and food. They also have a blog, communal discussions and an excellent podcast series called Ox Tales. Previous speakers at the symposium have included Laura Shapiro (author of What She Ate), Sandor Katz (fermentation revivalist and author), Aylin Öney Tan (food writer and historian), Elizabeth Hoover (author of From Garden Warriors to Good Seeds; Indigenizing the Local Food Movement), Sean Sherman (Oglala Lakota Sioux chef, cookbook author, and promoter of indigenous cuisine), Zona Spray Starks (Arctic food historian), Sidney Mintz (food anthropologist), James Rebanks (farmer and author The Shepherd's Life), Paul Rozin (cultural psychologist), and many more.
One of our favourite aspects of the Oxford Symposium is their new monthly platform called The Kitchen Table where participants can pull up a virtual chair and have close, informal conversations with invited speakers like Marion Nestle (author of Food Politics), Harold McGee (author of On Food and Cooking: The Science and Lore of the Kitchen), Asma Khan (chef & restauranteur, Darjeeling Express, London) and Kamal Mouzawak (founder of Souk el Tayeb, Lebanon's first farmers' market).
The 40th Oxford Symposium on Food & Cookery is from July 9–11 2021 and online through to August 1, 2021. Tickets available here.
Title illustration by Pauline Baynes from Katie Stewart's "The Times Cookery Book" (Glasgow: William Collins Sons and Co, 1972).