Sandeep Pahuja is a Director of Business Design with the Food team at the global design company IDEO. He and his colleague Sandra Codraro have recently made a new podcast mini-series called Food by Design asking the deceptively simple question: "How might we design better food systems?" The result is a highly binge-able collection of inspiring initiatives for transformation and transition. Sophie Lovell invited him to The Common Table to discuss the practicalities of system change from within.
Sophie Lovell: When and how did the idea first come up to create a podcast series exploring the design of better food systems?

Sandeep Pahuja: IDEO has been doing work across the food industry for over 15 years. We have a dedicated team of designers from all backgrounds that focus on food, and over the years we've learned just how messed up our food systems really are. You often hear that the food system is broken, but in fact, it was designed this way intentionally. For example, it is designed for overabundance (which leads to food waste), to reduce the cost of our food (which leads to not paying living wages), and so on. All of this is made even worse by the climate crisis we are in. That has helped our team focus on designing a more equitable, resilient, and nourishing food system. The podcast came naturally out of the many years of work that we've all been doing together.
Do you have a food design background? How did this come to be an area of interest for you personally?

No, I definitely do not! I heard about IDEO in grad school and it immediately became my dream place to work. I started as an intern. My business background in the consumer, packaged goods industry, plus a personal passion for food and drink made me a great fit for our food team and I've been here ever since! I've been lucky to work with amazing people who have taught me so much about food design over many different projects — new products and brands for both food and tech companies, creating new restaurant concepts, movements to help youth have better relationships to food, etc.
Is "Food by Design" an in-house product or a collaboration/commission with specific clients or companies?

My co-creator and IDEO colleague Sarah Codraro and I made the choice early on to tell a story without any client engagement or external funding for this first series. None of the voices featured are IDEO clients. The goal was always to share our food team's point of view about the challenges we believe need to be addressed in our food system. We all hope this project can catalyse and channel energy towards the issues we've identified. We also worked with a few amazing collaborators (editors Tina Antolini and Julia Scott, and producer Evan Roberts) to help us translate this idea into an engaging audio format. They brought the journalism lens and we brought the design point of view.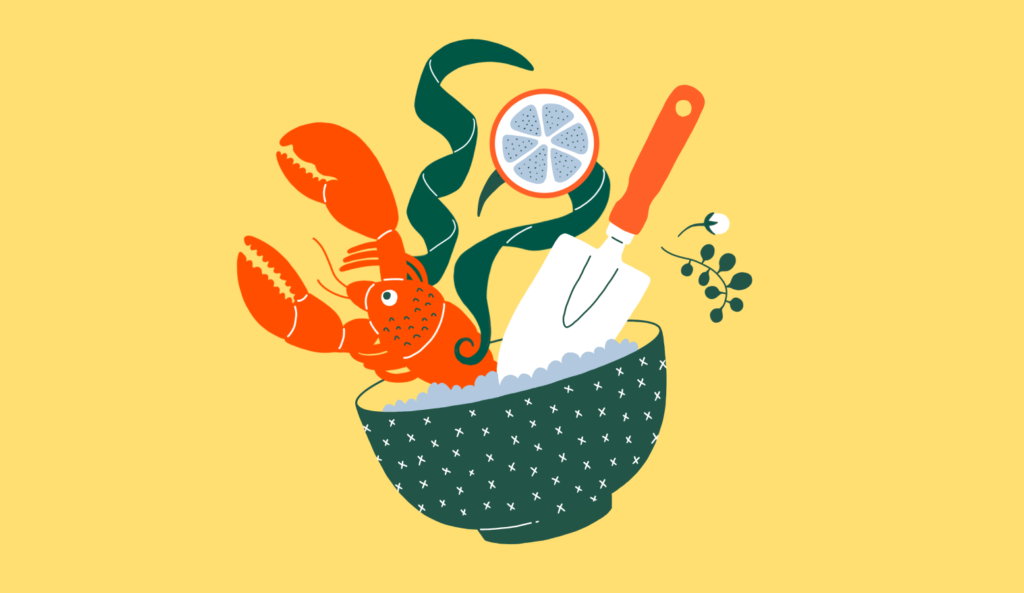 How did you choose the topics, areas and experts to focus on in each podcast?

The more work our team does in food, the more we've realised that the challenges we face are systemic in nature. We started thinking about the systemic topics that we wanted to dig into. It was important to us to centre people of colour and women that you don't normally hear from in the media and tell their stories. Figuring out exactly which parts to tell, and how to tell them, was probably the most fun – and challenging – part of production. We turned 25 hours of interview tape into about 3 hours in total.
Many of the potential stories had simple point A to point B ways that we could tell the stories. You can imagine a regenerative agriculture episode that focused on practices like rotational grazing and spend time at both a farm and a ranch that have converted to it. But that's not exactly systemic – so our third episode, OldAg, New Crops, instead starts with an Indigenous scholar for critical history, we visit a Black and Indigenous centred farm, learn from a food & environment PhD, then go to a climate centred restaurant, and finally talk to a CPG company trying to make products regeneratively for you to buy at a grocery store. That's a harder story to tell, but it is one that looks across the system and connects the dots.
As a design and consulting firm with roots going back to 1978, IDEO has long been an advocate of applying design thinking to problem-solving in any field, but the problems we are facing globally right now are on another scale entirely. How is design adapting to, and addressing, the massively complex (and daunting) system-level issues involved. Is a new kind of design thinking required and if so how is it different from before?

This is a big and important question. I am, and continue to be, a huge believer in using the designer's toolkit to solve problems, no matter how simple or complex they may be. Designers are excellent at getting out of the theoretical (where many systems-level challenges live) and into the tangible, and what we've learned from our work is that this role is critical right now. That said, there are a few ways I'd love to see design continue to evolve in order to be effective in solving systems level problems:
The evolution that is most needed is actually more about who gets to be a 'designer', who defines the problems to solve, and how to design with people instead of for them. For far too long, design has been a field that has been exclusive. That is a massive flaw and excludes many brilliant people, simply because they either don't know that design is an option, or they do and they simply cannot see themselves taking this on as a viable career.
Bringing a beginner's mindset to entrenched and systemic problems can often lead to superficial solutions. We've been working hard to up our own domain knowledge to be able to go deeper whilst also amplifying the voices of the people who have been doing the work to change the system for a long time – like the stories in the podcast.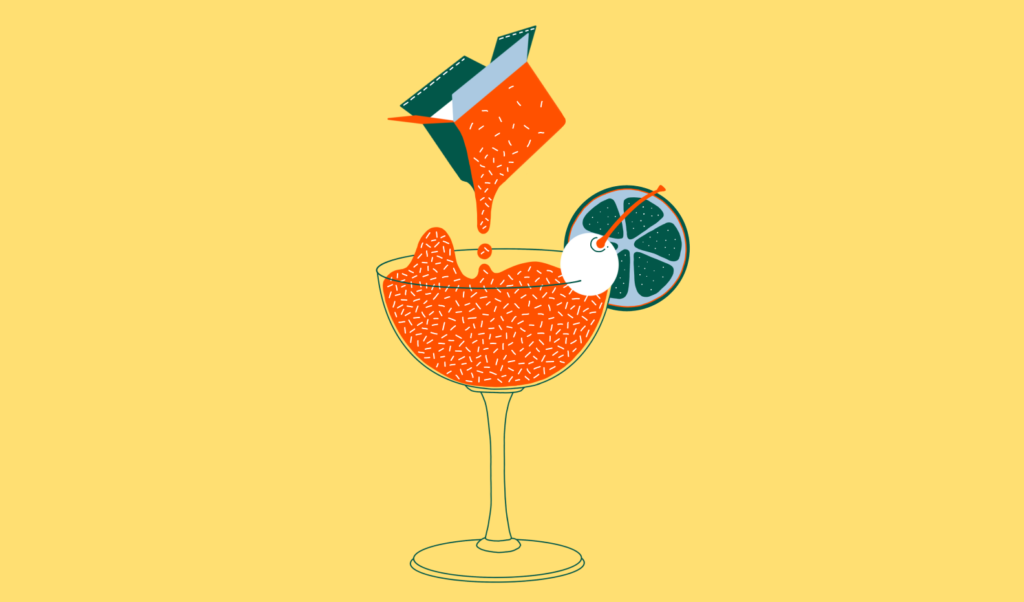 Lastly, the food industry is notoriously siloed and competitive. No one single company or entity can change a system entirely on its own. We have a few exciting collaborative models that look at tackling big systemic issues together. What we've learned from these engagements is that design can help take challenges that are often studied from very important academic and scientific angles and actually make them tangible instead by staying human-centred and building prototypes that test ideas and assumptions.
Where do you even start with a huge question like 'How might we design better food systems?' on a practical, applicable level?

This is a great question that our team has been asking for years and one that was really critical for us to answer for listeners of the podcast. In our first episode, The Food System Was Designed to Fail, I talk about how that question became tangible for me. When we're working on systems-level challenges, we try to look for the leverage points. The critical places in a system where changing one thing could ripple out to the rest of the system. We found an amazing example of this with the Perennial in San Francisco, a restaurant that was founded with the idea of reducing emissions at its centre. We interviewed its co-creator, Karen Leibowitz. At one point, we were mapping out the series on a whiteboard and Karen was literally at the centre of the system. Eating at her restaurant made all of these different things tangible. As Karen tells her story, the biggest impact on her restaurants' emissions was actually ingredients and how they were sourced. That's why Karen closed the Perennial to focus on Zero Foodprint, which asks restaurants to add a one per cent surcharge to their bills to help farmers convert to regenerative ingredients. It's one of the more critical leverage points in our food system.
The 'Food By Design' podcasts tackle topics and subjects from a more radical standpoint than one might normally expect from someone from an economics and business milieu, like yourself, and for a brand agency podcast series for that matter. Do you think there is a greater willingness in these environments today to consider experimental and pioneering ideas or ones that deviate from known comfort zones?

Some people may find these ideas radical but that's likely because they don't know where these ideas actually come from. Regenerative agriculture is deeply rooted in indigenous practices. In the dominant, often white-centred narrative, these ideas are radical. But from another perspective, they are in fact thousands of years old. Too often, practices are co-opted and not given the proper credit and attribution. We get into this quite a bit in our third episode. Anyway, it certainly feels like radicalism is what we need more of right now. The status quo is failing too many of us, and we need to question it with bold ideas.
IDEO is a big business with big clients, many of whom are also, let's be honest, contributors to unsustainable, linear product cycles. Is it your company policy to encourage them to change to more regenerative practices, or are they coming to you and asking how?

Our food team is driven by a shared purpose to "design resilient, equitable, and nourishing food futures for all beings and the planet." That is our north star for the work that we want to do. It means there is work we have turned down if it contributes to and exacerbates the issues you rightly call out. But we also believe that many big food companies want to change and that by working with them we can help them find a different way forward – and because their size can tip the scales. We try to find enlightened leaders within the companies we partner with that care deeply about the future and our planet and help them design new solutions and new modes of operating in their organisations that can then ripple outward across the system.
Do you think big business and big agriculture have the capacity to drive radical change and are willing to do so – when many believe that it is consumerism and profit-oriented practice that have got the world in the mess it is in in the first place?

Fundamentally these companies will not survive if they do not change. So I think it depends on who you are talking about. Many of them are driven by the profit motive, and that in and of itself is a huge challenge to overcome. Changing practices and finding ways to be more sustainable AND immediately profitable is incredibly difficult to do. Too many companies are constrained by quarterly reporting cycles and shareholder capitalism demanding improved results this quarter instead of investing in a healthier future we all need.
We included the story of Annie's (who make organic Macaroni and Cheese amongst other products in the US) in our third episode again to give one example of a company trying to foster change. A few years ago, they tested two products made with regenerative practices. What started as a small thing has turned into General Mills (their parent company) making a commitment to have 1,000,000 acres of regenerative farmland by 2030. So, yes, it is certainly possible and clearly, they believe it can be a differentiator.
Do you feel optimistic that humanity can redesign its food systems and make the changes necessary in time? If yes, what gives you hope?

Define "in time". That part gives me pause. We talk about this at the very end of this series in An Equitable Food System. It's hard to stay optimistic when my home state of California had five of its six worst wildfires in history this year. Many people across the globe are experiencing these kinds of "once in a lifetime" events annually. More people than ever before understand that we have to do things immediately to stay under the thresholds to prevent catastrophic climate change. But making this series gave me so much hope! We interviewed amazing people who are designing the food systems we'll need to make that possible. We hope that by sharing their stories more people will be inspired and motivated to see that change is happening all around us right now and that we all have a part to play in the future we want to see.
Interview by Sophie Lovell