Food helps us to understand our place in this world, therefore education relating to and involving food is crucial, but what form should it take and where are the new nodes of learning?
In this five-question series on food and education at The Common Table, we ask experts about their strategies and practices for fostering a healthier relationship with food. Here: Samuel Ikua, Project Coordinator at the Mazingira Institute in Nairobi, where they teach urban farmers knowledge and skills for food production.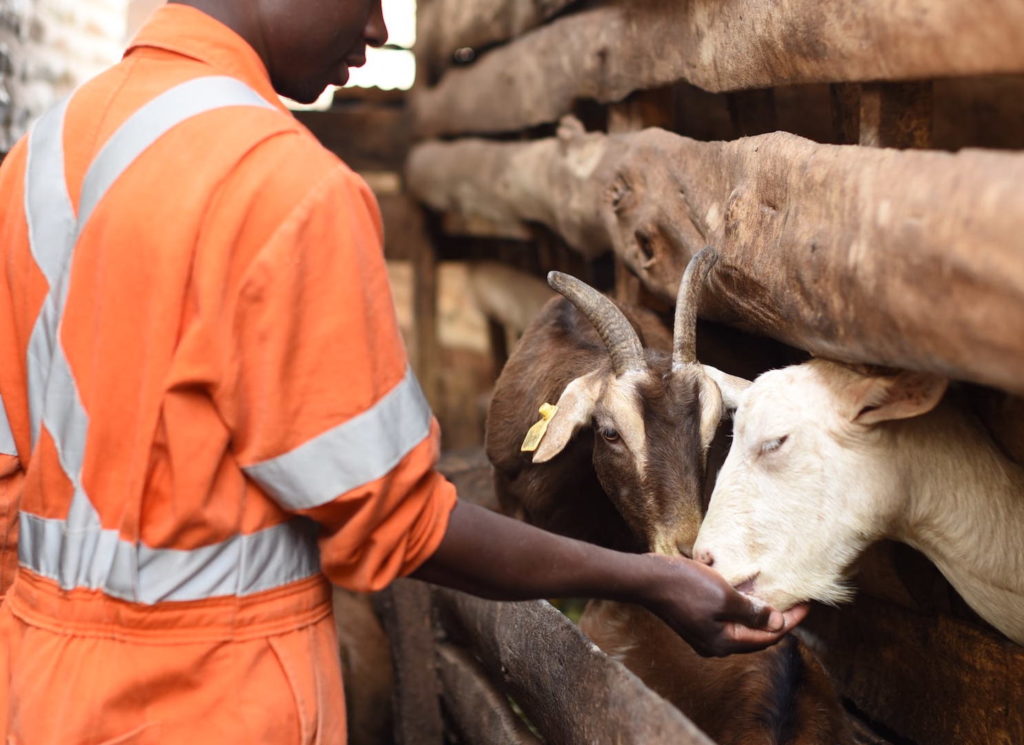 The Common Table: How would you explain your perception of food as an educational discipline or tool to someone who might think that means just cookery lessons?
Samuel Ikua: I work with farmers in Nairobi, giving them knowledge, skills, and the attitude to be able to produce and even process their own food. We train farmers how to produce crops and livestock within small urban spaces, as well as how to process agricultural products such as dairy cattle and goat milk to make yoghurt. We also train them how to market products to friends and neighbours.
By doing this, I learn about so much more than just food production. I learn about people's culture and particularly their connection to food, given that some communities have a greater preference for particular types of food, which is associated with the connection to their cultures.
The Common Table: What are you doing/have you done to change understanding related to food?
Samuel Ikua: Teaching people about urban farming helps in understanding that food is about more than just income or economics. It is also connected to people's social life, not to mention the contribution to a cleaner and more conducive environment.
The generation of a quality social life is one of the best aspects. People interact with one another when undertaking agricultural projects together in their communities and this helps in creating strong social bonds. An example is the Huruma Town Youth Group, which does dairy goat and vegetable production, including waste management and football training for young kids in the Mathare informal settlement. Urban farming also creates green spaces, especially through urban forestry, which contributes to a cooler local atmosphere and absorbs carbon dioxide, thus contributing to a more comfortable urban environment.
The Common Table: Who are you trying to reach and teach and why?
Samuel Ikua: I work with young men and women, particularly those from informal settlements. This is because informal settlements have higher rates of poverty and food insecurity, with the people most affected being women and youth. Learning about urban food production, processing and distribution equips them with the knowledge and skills to produce, process and sell food for their own income and increases food security in their communities.
The farmers in our project grow African indigenous vegetables (AIVs) such as cowpea leaves (kunde), jute (mrenda), pumpkin leaves (seveve), amaranthus (terere), spider plant, black nightshade (managu) and crotolaria (mitoo). Other vegetables grown are exotic types which include kale, spinach and lettuce. Some also grow herbs such as rosemary, basil, mint and coriander. The livestock kept include dairy goats, dairy cattle, rabbits, and chickens for eggs and meat.
The Common Table: Where would you like to take your work in this field; what are your goals?
Samuel Ikua: I would like to see an increase in the number of urban farmers in Nairobi as well as an increase in the proportion of food produced in the city, from the current 20 per cent up to 50 per cent. I would also like the Nairobi City County Government to give farmers more public/open spaces, especially within informal settlements, for food production. It is important that the authorities give farmers security of tenure to farm in these open/public spaces and not just evict them – especially when pressure on land use for functions other than agriculture keeps mounting.
The Common Table: What is the big-picture perspective in terms of the future of food education and where is it coming from?
Samuel Ikua: People in cities should learn urban farming as a life skill. As the world continues to urbanise and put more pressure on land, there will be less and less space available for food production and people need to be able to adapt to that. Moving forward, people will have to learn to use innovative technologies such as cone and sack gardens and hydroponics, that take up less space yet produce more food.
Samuel Ikua works as a Project Coordinator at Mazingira Institute, in Nairobi, Kenya, where he teaches urban farmers knowledge and skills for food production. He works with a network of urban farmers in Nairobi, the majority of whom are women and youth from informal settlements. Samuel is also a practising urban farmer and the BBC Food Chain Global Youth Champion 2022.
Title image © Nathan Kiprono